Production Machinery Designed for
Foam, Plastic, Rubber, Paper, Textiles, Adhesives

and

other Materials
Equipment for Fabricating and Converting Non-metallic Materials
Ttarp designs and manufactures automatic steel rule die cutters (also known as a flatbed, full beam press), heat laminators, horizontal splitters (skivers or skinners), foam saws, and other fabricating equipment.
Serving the needs of fabricators and converters for more than 40 years, Ttarp equipment is designed for speed and accuracy. Our "workhorse" machines are easy to maintain so that you enjoy a long service life.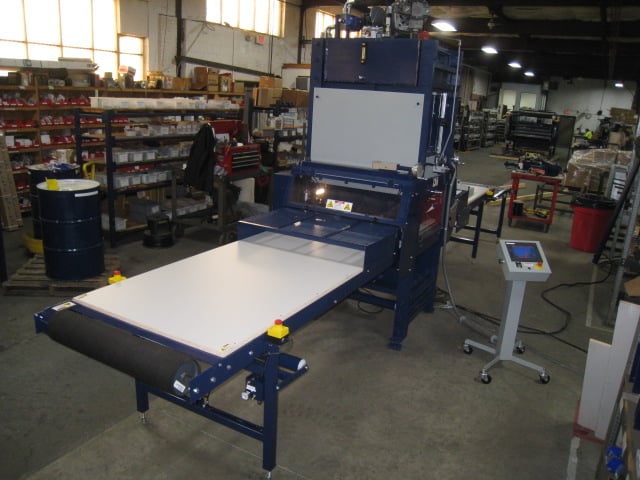 Ttarp flatbed die cutting press shown using a cutting belt.
System Features:
PLC controlled servomotor indexing

Servomotor driven conveyor and infeed - outfeed pinch rollers

Automatic sheet sensing and positioning

Thru-cutting and kiss cutting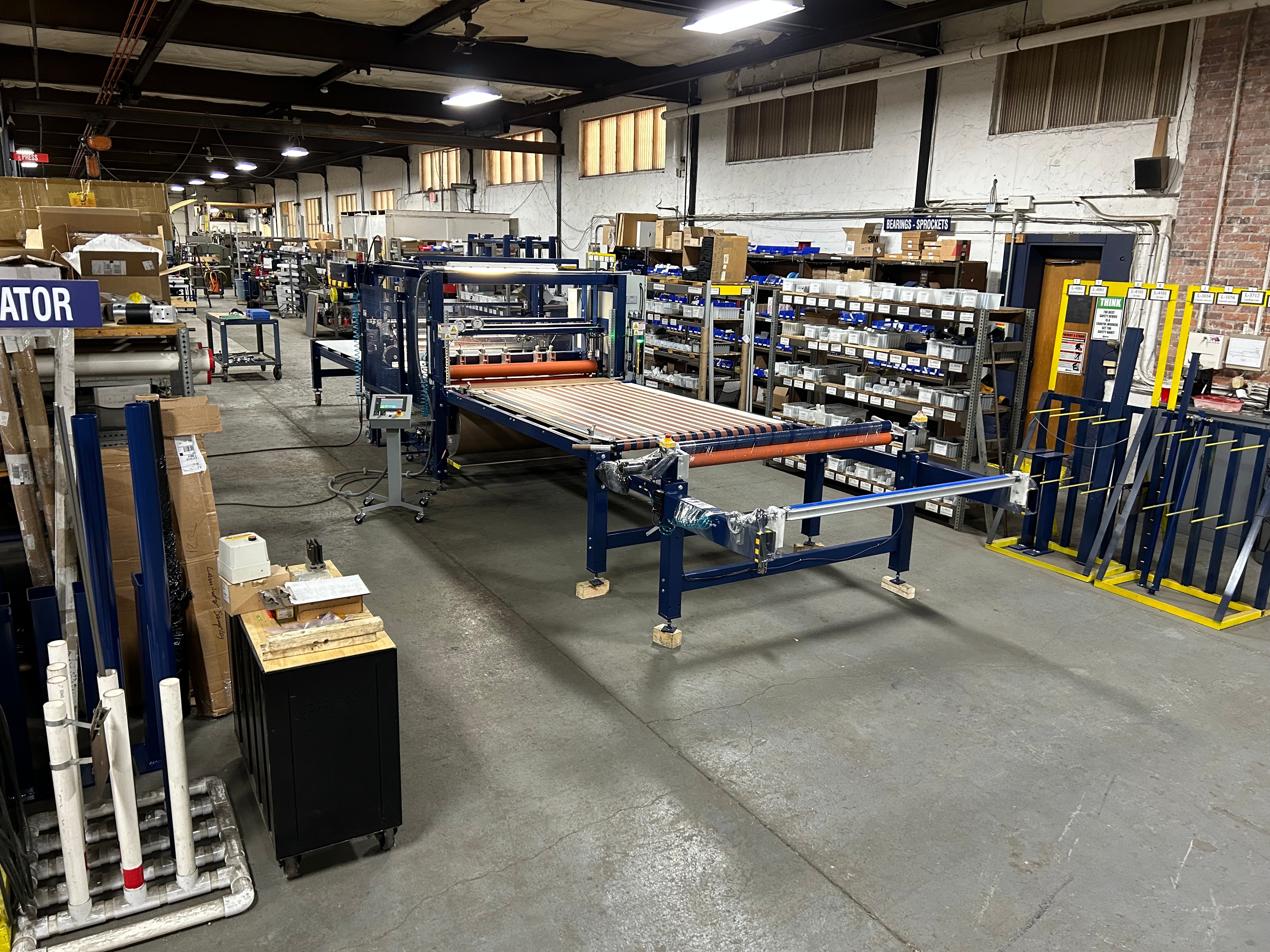 PLC controlled servomotors

Laminate roll or sheet material

Tightly controlled heat drum for high efficiency & quality lamination

Slitting to width and Automatic sheeting to length from roll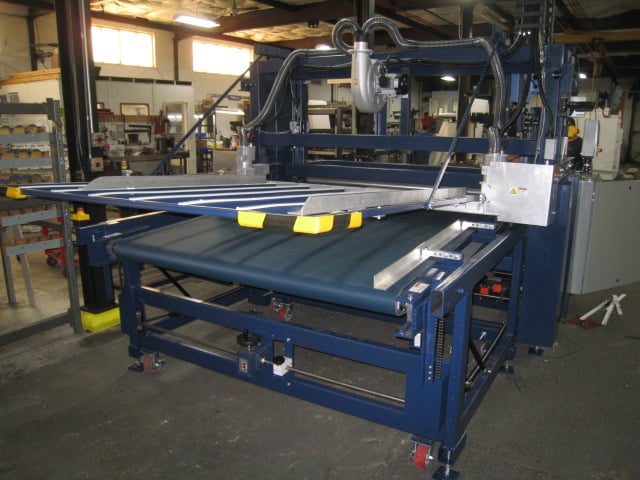 PLC controlled conveyor and driven compression rollers

Precise and adjustable temperature controls

Front edge alignment and adjustable infeed angles

Bonds most PE, XLPE, PP or copolymer foam materials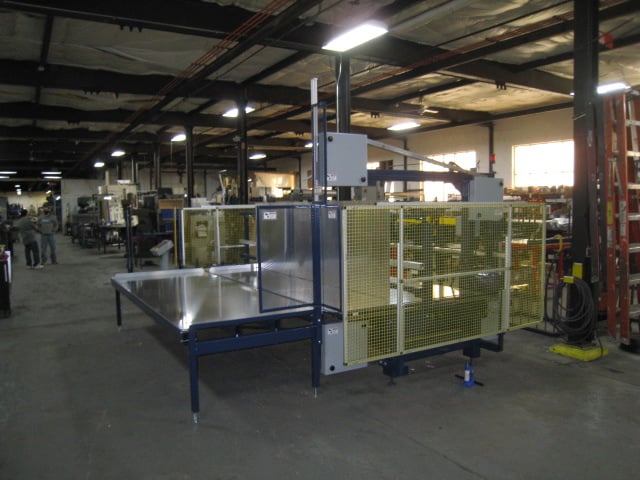 PLC controlled servomotor for accurate material indexing

VFD for blade motor

Cuts in one or two directions with separate speed control and index thickness

Language selectable touchscreen (inch or mm readout)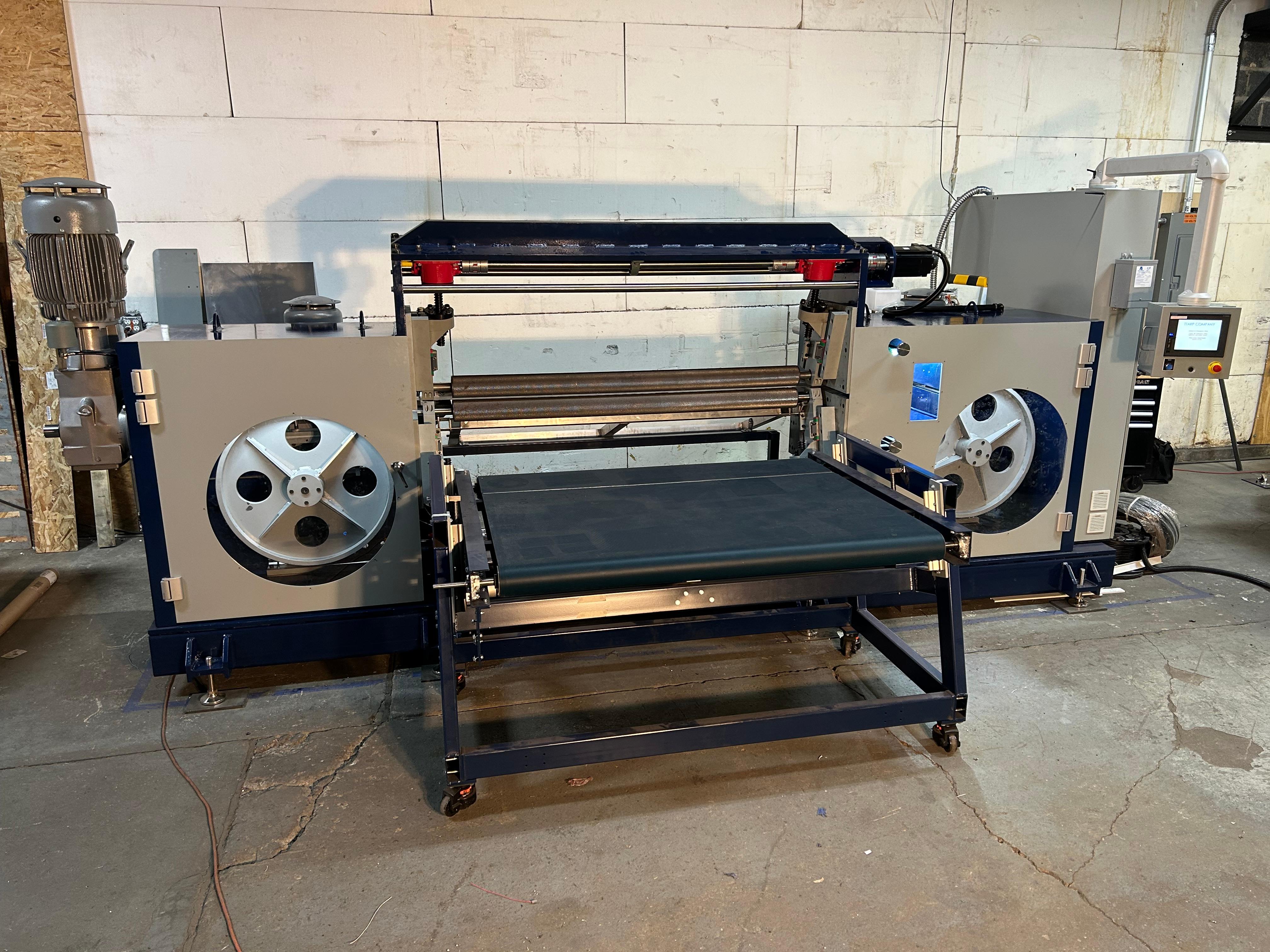 PLC controlled for accurate speed and thickness

Two motor gear reducers drive the wheels for the 4" wide blade with variable speed

Knurled traction rollers controlled via touchscreen

Auto advancement of blade in relation to blade guide
"Hi Joe - I want to let you know that our plant LOVES the new press. Its running great and doing everything you said it would. If you come across another machine that can be rebuilt like ours, we are interested in purchasing. Thanks again for all your help."

Owner/President
Technical Converter
Michigan
Let's discuss your application

+
Years of designing and manufacturing converting equipment (since 1981)
%
on time performance for spare parts since 2016 (including supply chain disruption years of '20 & '21)
+
and counting equipment installations since 2006