"We kept some high-volume business as a result of the Ttarp press that we would have lost without it. There's no doubt it paid for itself. It is a workhorse."
General Manager
Technical Converter | Colorado
Below is a quick specification summary on the belts that we provide with Ttarp's Automatic Presses
Poly-Coated, .02" thickness, is the lowest cost and the least dense. Foam and lighter density materials should be cut on this belt. It has a belt thickness tolerance of +/- .004". Sold in 3000 linear foot rolls. Stock up to 60" widths. This has a polyethylene coating on both sides.

Mylar Type A, .014" thickness, has tight thickness tolerances of +/- .0005". This is ideal when an application includes kiss cutting. It is very hard so good for cutting difficult woven materials such as canvas, felt, stringy insulation materials like thinsulate, etc. It can be good for heat sealing with an upper heat platen due to structural integrity at high temperatures. Stock widths up to 60".

Urethane belt, .125" thickness, is the most expensive belt (lasts longer) and is more often used with serrated rule. Due to it's relative softness and thickness tolerances, it is not consistent enough for high production kiss cutting. This belt requires an option to the Ttarp press to increase the size of drive motor, drive roller upgrade, etc. It is typically welded at the seem versus shipping tape for the other Ttarp belts.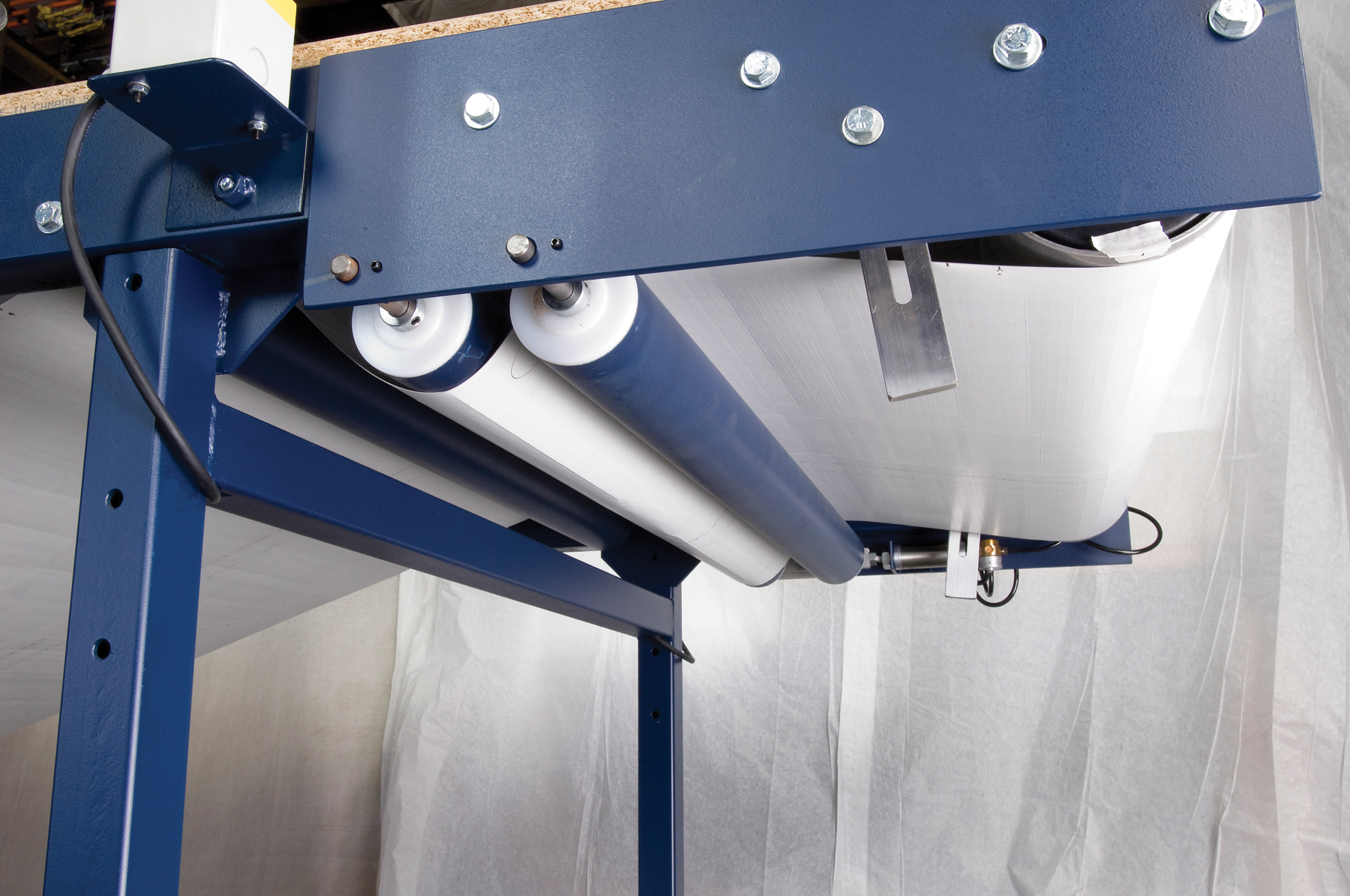 "This is the most reliable machine on the planet."
Manufacturing Engineer
Sample Carpet Converter | Georgia
"Getting the Ttarp press up and running was smooth. It took three hours from the time of arrival. I didn't expect that."
Manufacturing Engineer
Technical Converter | Colorado