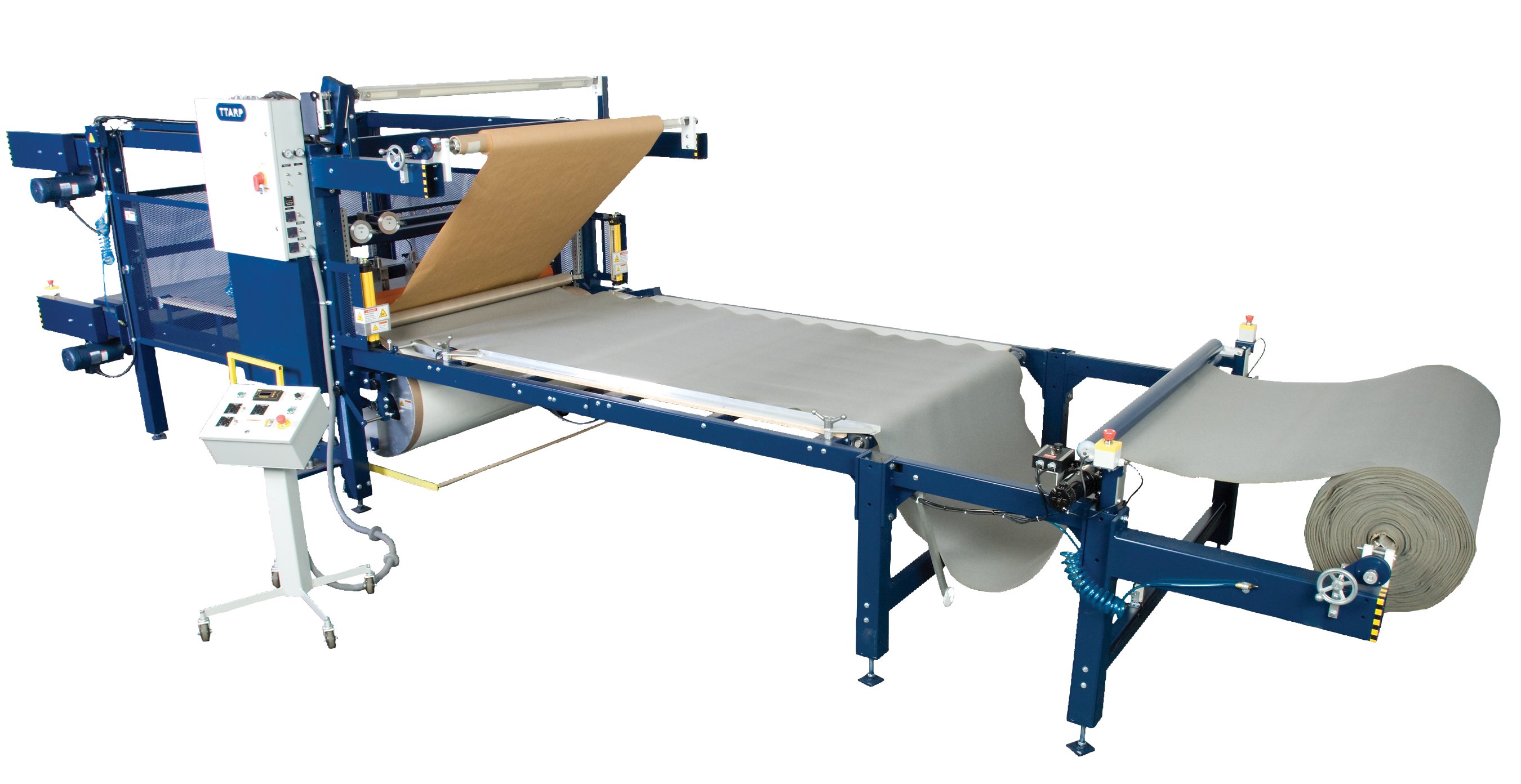 Standard Features for 60" Heat Laminating Systems
Ttarp designs and manufactures 60" heat laminating systems to laminate, slit and rewind heat-activated or cold-bonding pressure-sensitive adhesive (PSA) products. Ttarp laminators are available with an extensive range of options to customize your system.
Download Specification Sheet: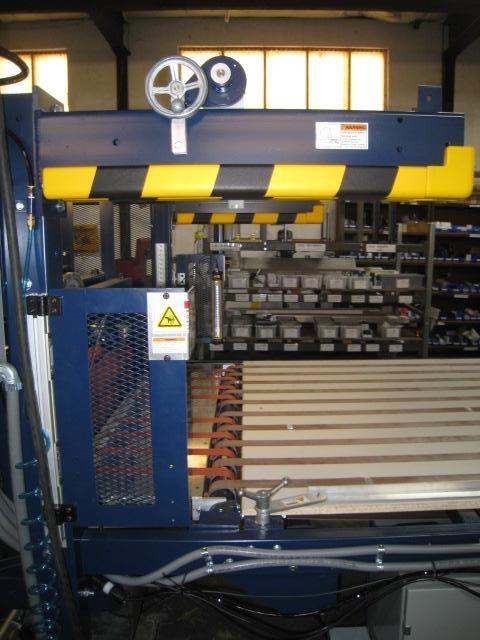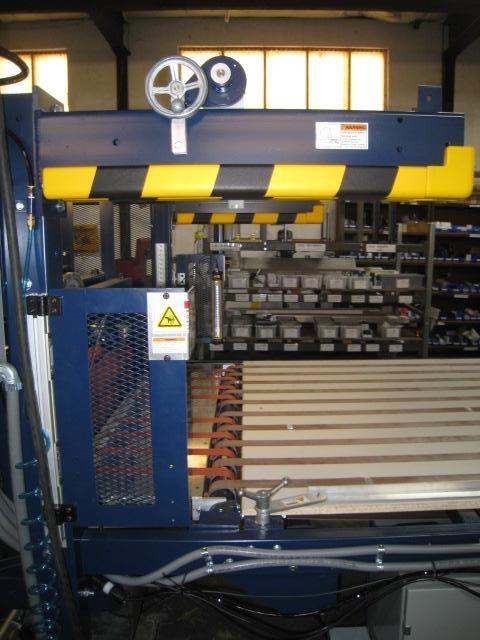 Option A
3" dia. airshaft with brake/tracking
36" roll diameter max., 200lb standard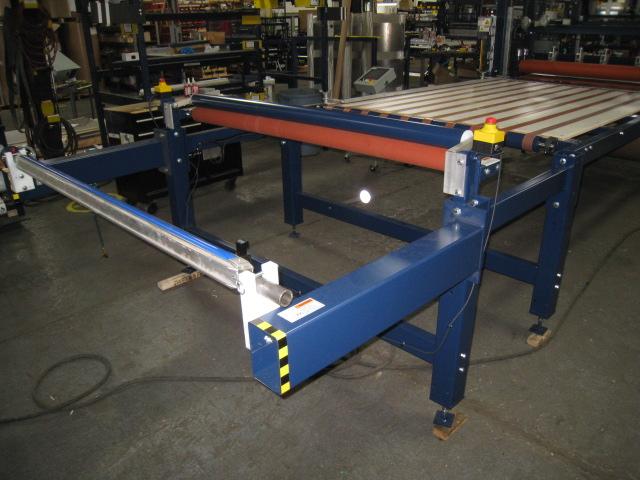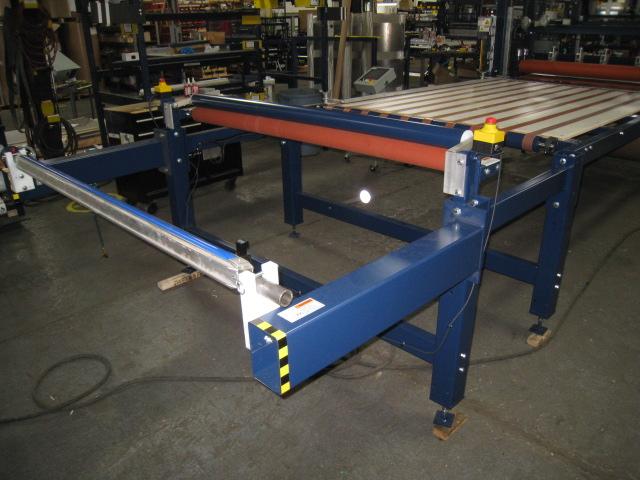 Option B & Option C
Option B : 8' Powered infeed conveyor table with belts

"Feeds" material vs. Nip Rollers pulling material by nip rollers
Provides more time for material relaxation
Plank feeding

Option Y : Infeed conveyor table is independently driven from pinch rollers via second servo drive and PLC control.

Allows PSA Lamination without stretch across multiple materials, thicknesses, and densities.
Real time & incremental adjustment. Optimized value saved in PLC recipe library

Option C : Material Relaxation loop sensor (between orange roller and table)

Relaxes material from over tension inbound rolls
3" dia. airshaft
48" roll diameter max. , 200lb standard, Options for 300lb and 750lb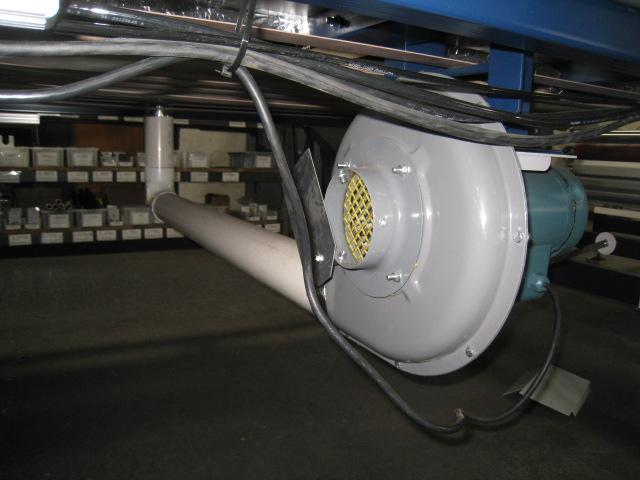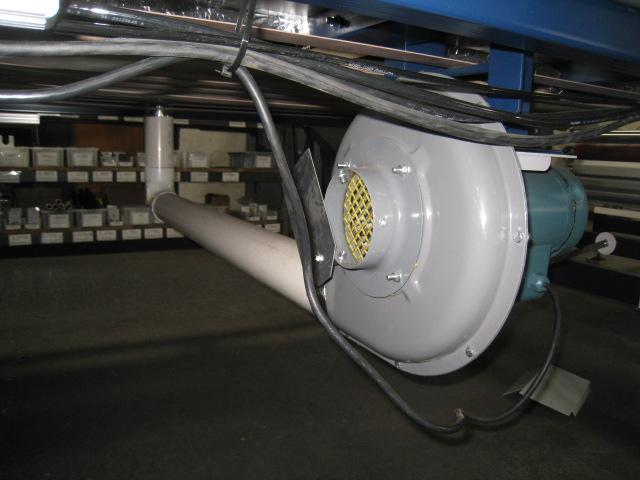 Option B1
Positive pressure air blows through conveyor table to relax material prior to lamination
Independent on/off switch with power tied into main panel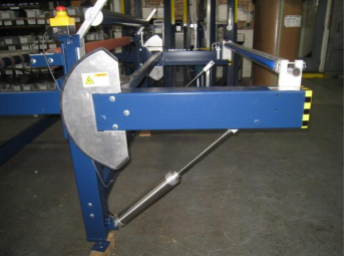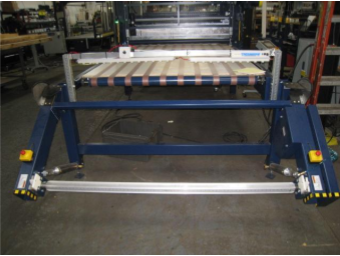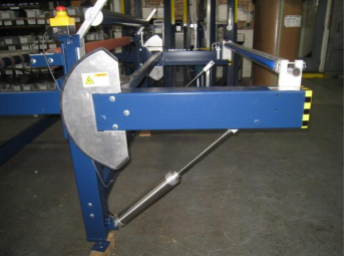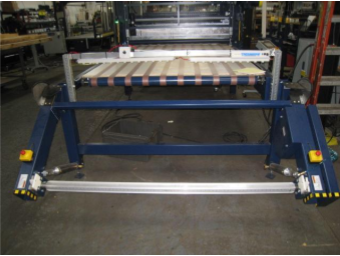 Option J
Pneumatic Material Lifts for both the infeed (J2) and outfeed (J1) of the machine
48" roll diameter max., 300lb standard
Drops/lifts rolls to floor
Horizontal support designed not to drop all the way to floor. No toe pinch point.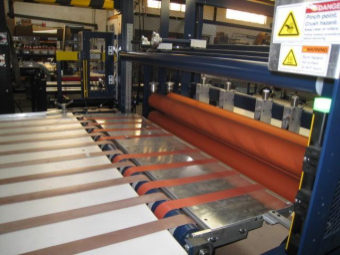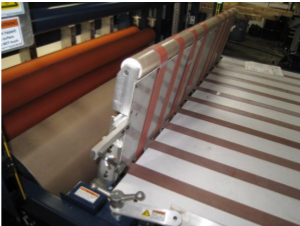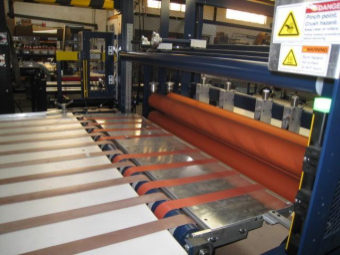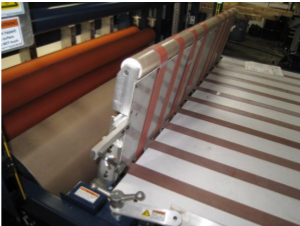 Option Z
Infeed conveyor bridge for thin sheet materials
Adjustable pitch and length for optimal material entry
Prevents friction induced waves on bridge and early contact with PSA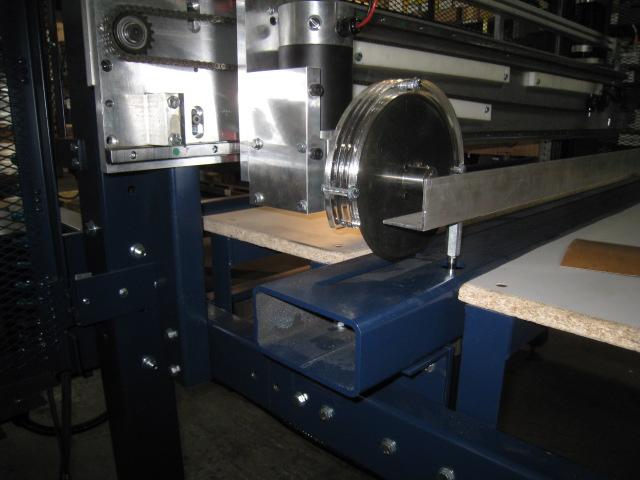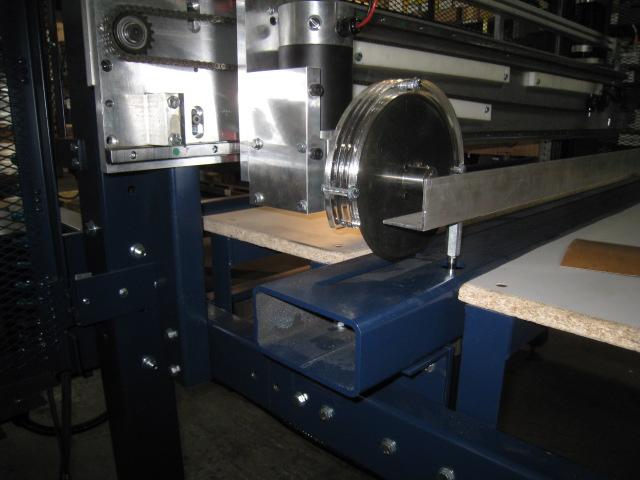 Option L3
Automated sheeting saw for cutting to length: Roll to sheet applications
Accurate sheet lengths to +/- 1/8" (15-20 fpm operating speed)
Adjustable traverse speed and RPM via touchscreen
Automated, upstream, pneumatic clamp bar for material rigidity
Adjustable travel limit switches for narrow width materials
Cuts in both directions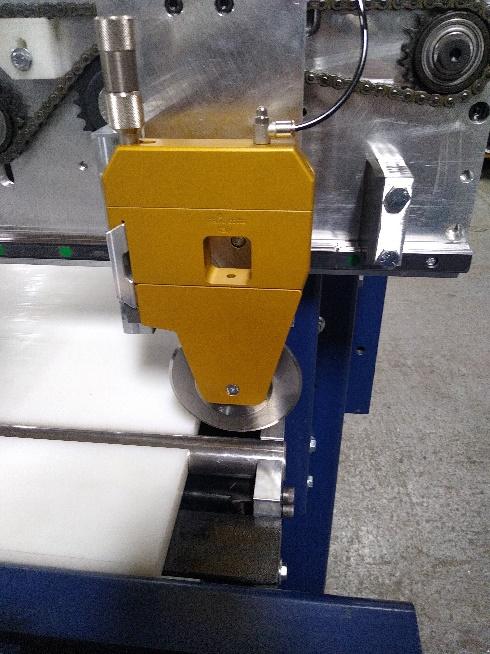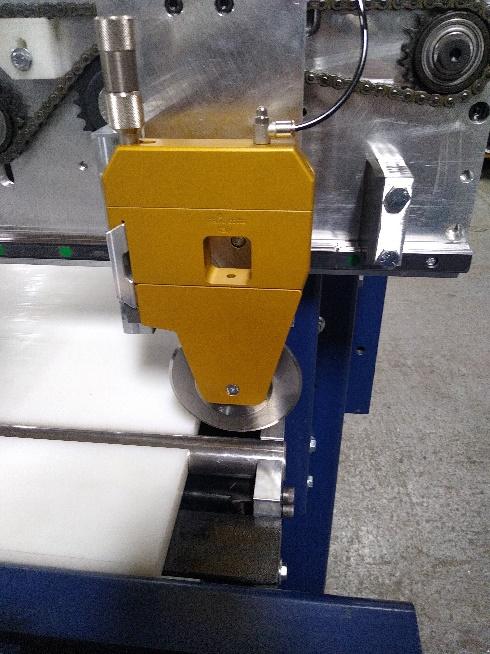 Option T
Similar to option L3, automated cutting to length. The pneumatic cutting head module is designed to be interchangeable with the motorized spinning blade of option L3. Option T is a pneumatic pressure crush cut against a hardened anvil surface
Air pressure from plant is modulated with external gauge and regulator
Application: thin rubbers, thin neoprene, thin silicone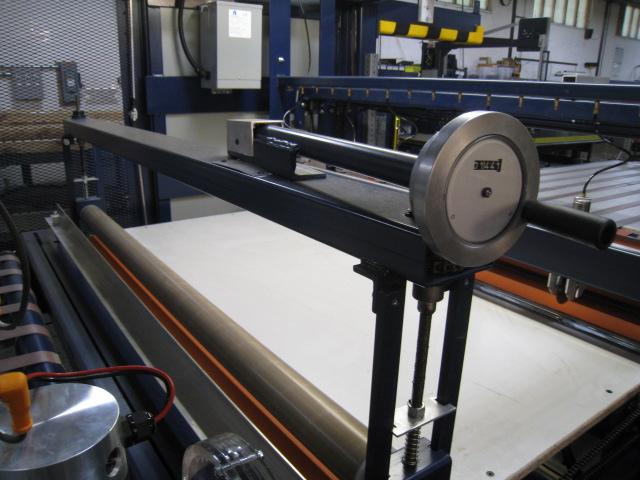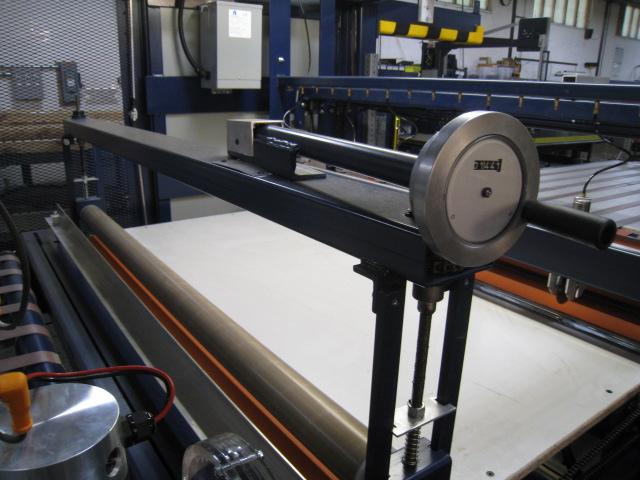 Option S
Bottom Driven Roller upstream of L3 Cutoff saw with gap control
Provides drive for thin material to prevent waves prior to the cutoff saw
Provides stability for material being slit to width and cut to length that tends to spaghetti downstream on slitting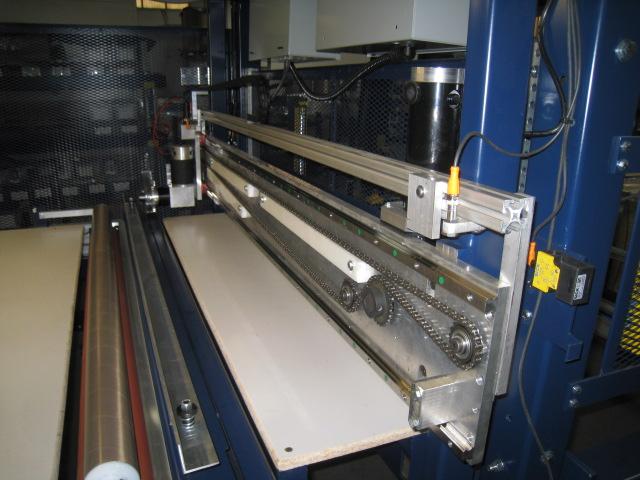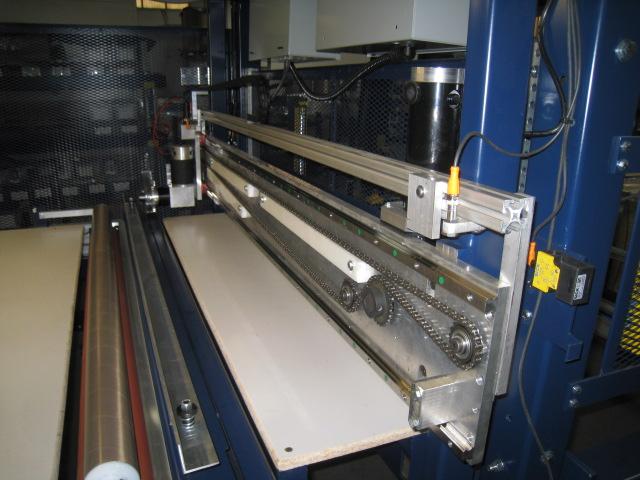 Option R
Same as Option S above with driven bottom roller and upper gravity roller vs. gap setting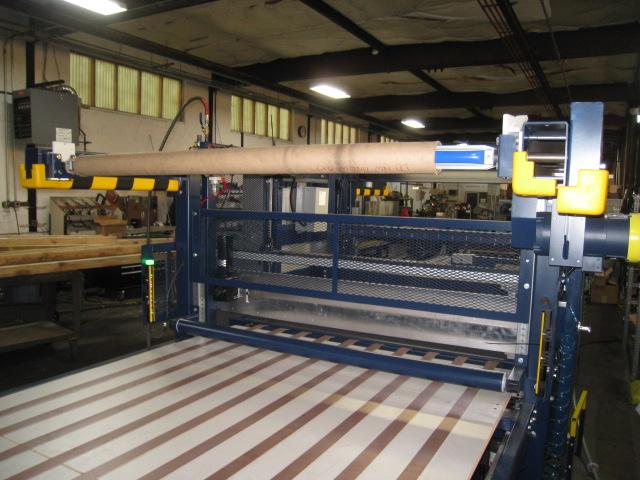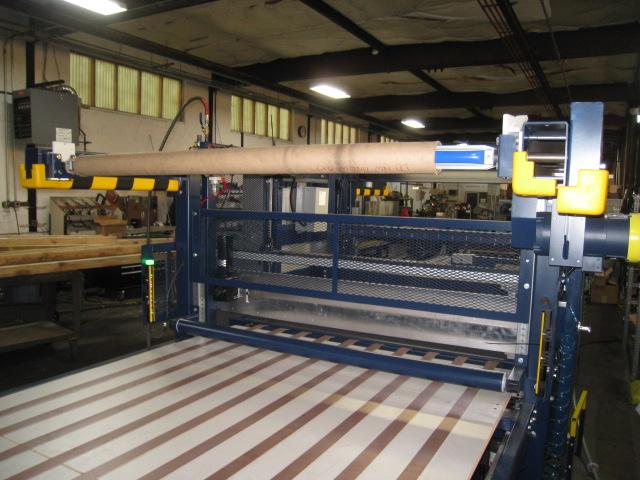 Option N & Option B (outfeed table)
Option-N : Outfeed, upper, secondary rewind – torque wind up

3" airshaft
48" roll diameter max., 200lb standard, Option for 300lb

Option-B : Outfeed 8' table

Conveyor carries thin sheets out of the automated cut off saw for operator or another conveyor
An outfeed table (no conveyor) for stiffer planks being sheeted from a roll serves as a working table to stack sheets on pallet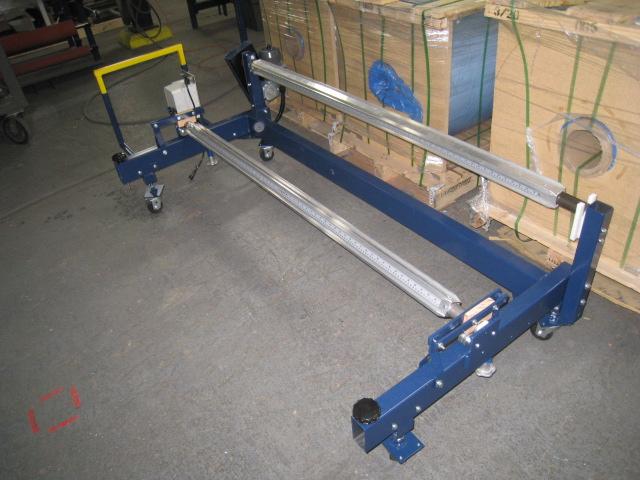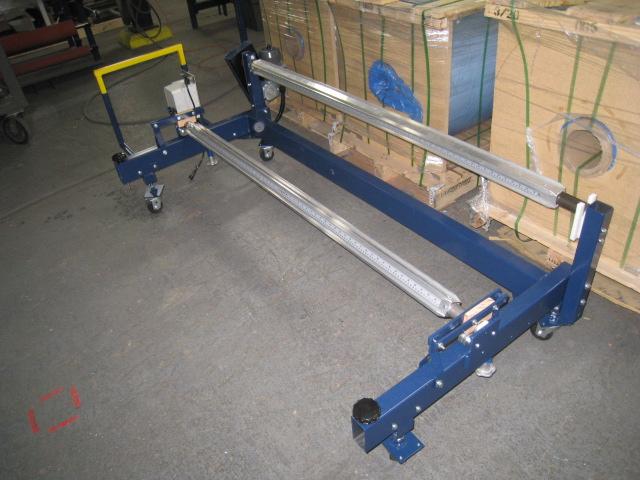 Option E
Powered rewind on adhesive cart for PSA with two liners
Positionally interchangeable with the upper, secondary let-off, option A
3" airbar, 200lb
1/8hp, 110v inline quick disconnect plug in to main panel supplied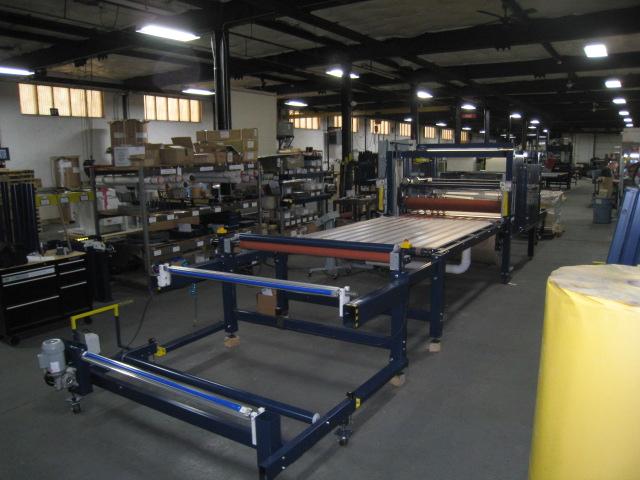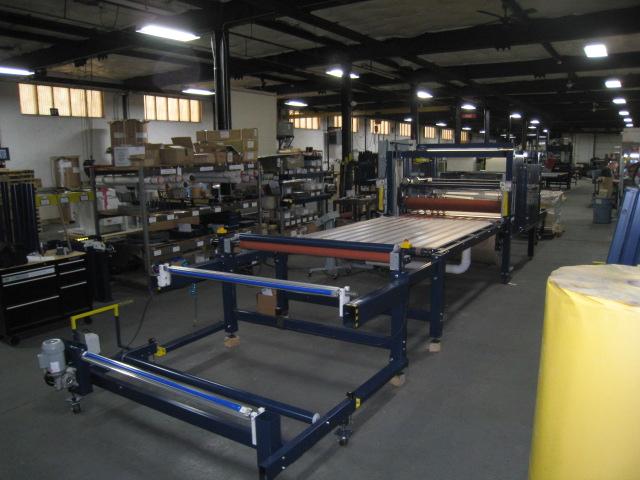 Option E-HD
Heavy Duty Cast Liner Rewind cart
Mounted to the infeed of the machine and designed to automatically remove and rewinding cast liners from substrates prior to lamination. Allows shrinkage of cast substrates before adhesive liner locks stretch into place. (ie. PVC, Poron, etc.)
3" airbar, 200lb
1/3hp, 110v inline quick disconnect plug in to main panel supplied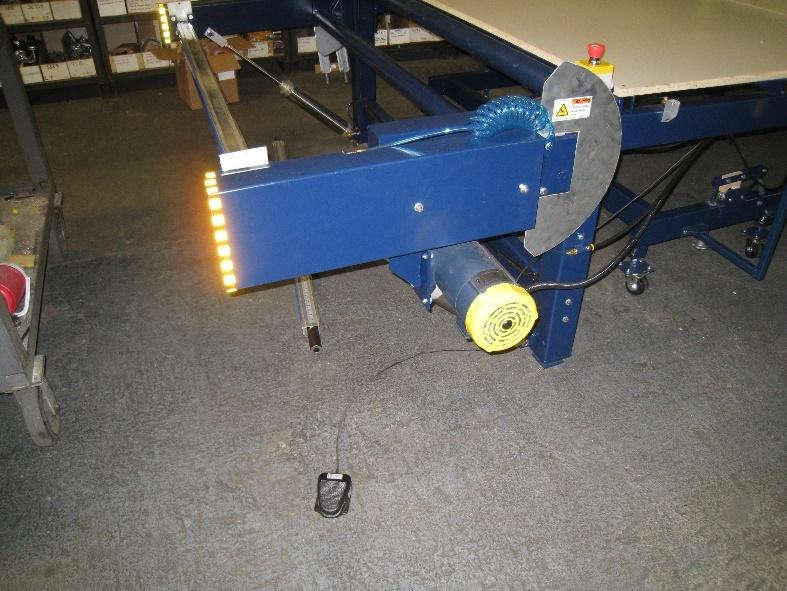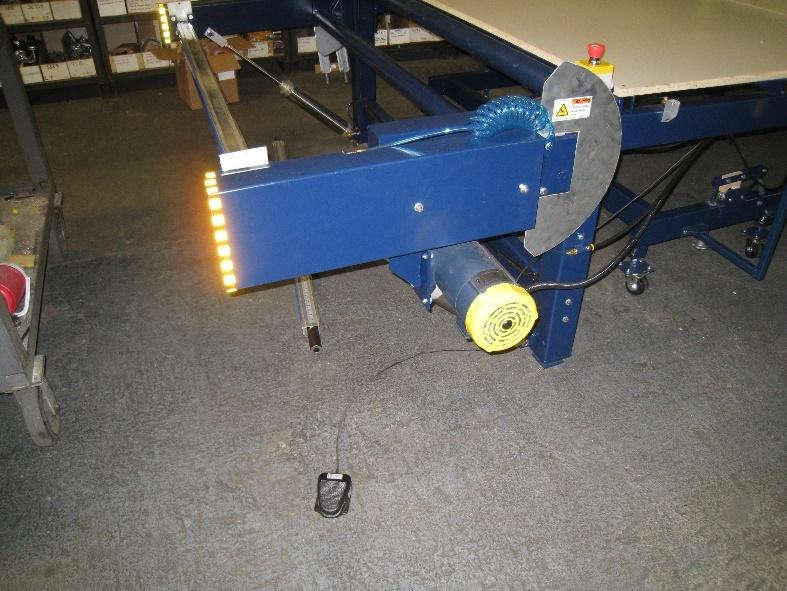 Option W
Foot Pedal
Typical application is for hands free, single man, start/stop operation of the primary rewind for shrink wrapping master rolls
Less frequent application is for hands free, start/stop operation of infeed conveyor table when loading planks from a pallet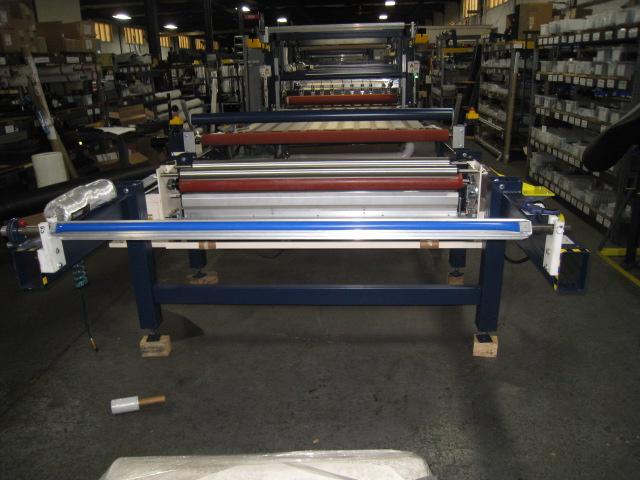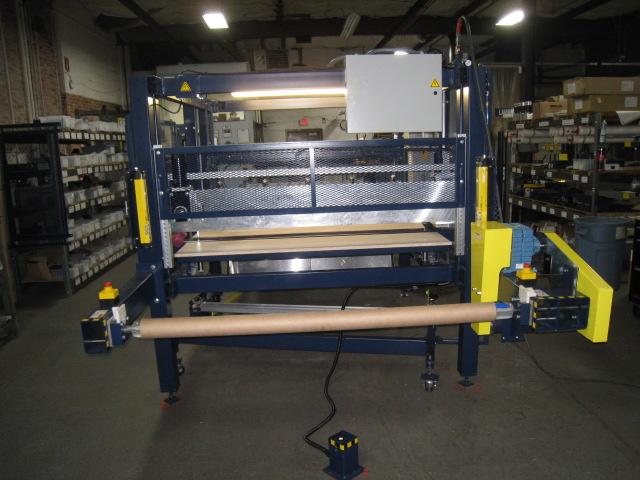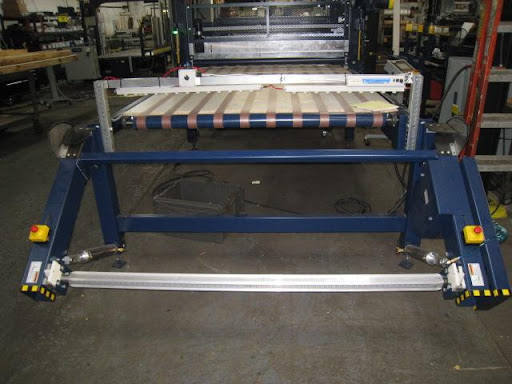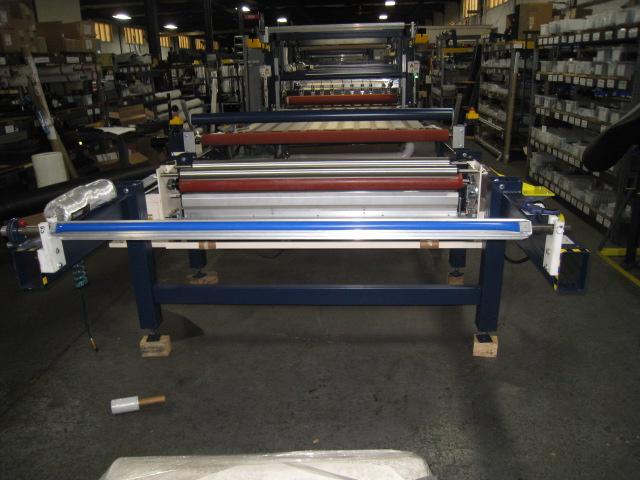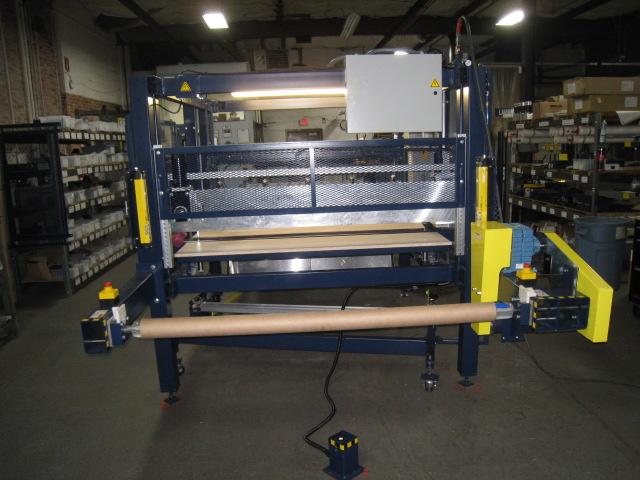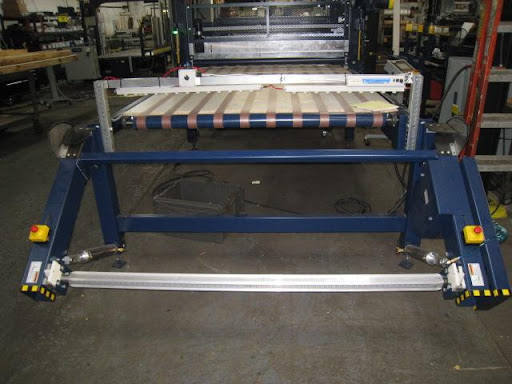 Misc. Options
Anti-static systems, corona treatment, constant tension rewind – magnetic particle clutches, etc.
Call us at (716-894-5613)