"We kept some high-volume business as a result of the Ttarp press that we would have lost without it. There's no doubt it paid for itself. It is a workhorse."
General Manager | Technical Converter | Colorado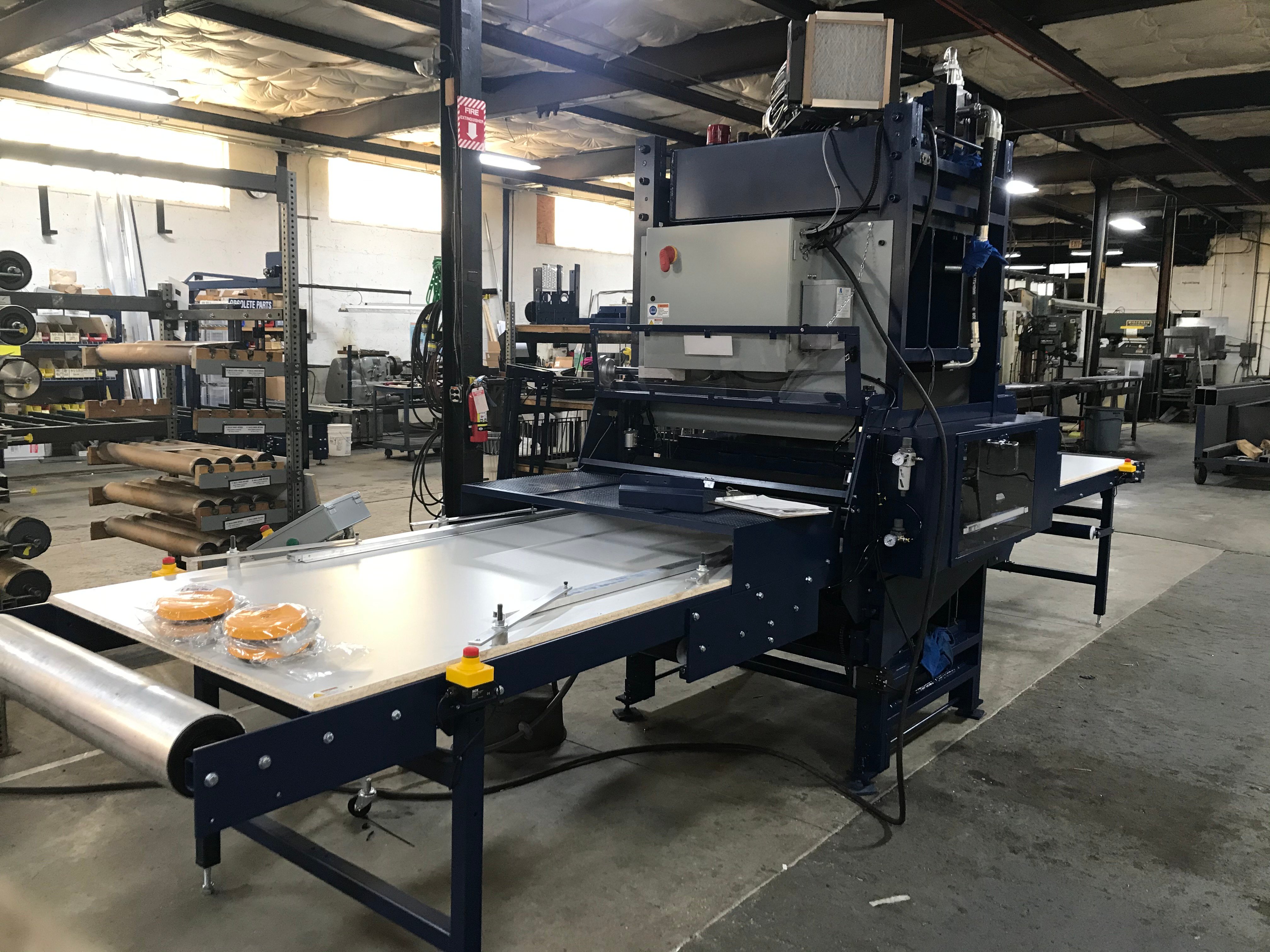 Ttarp Press Plastic Shields
Automatic Steel Rule Die Cutting Press
Standard Model
The Ttarp automatic steel rule die cutting press (also known as a flatbed press) is designed to die-cut non-metallic, low-density materials including foam, plastic, rubber, paper, textiles, and leather for gasket-making, packaging, OEM parts and components production, and other applications. Ttarp die cutters are ideal for kiss cutting or thru-cutting and are available with a variety of options to customize your system.
System Features:
Fast die change and set up times
Driven infeed and outfeed pinch rollers
Infeed and outfeed conveyers
Moveable control console for easy operation and recipe storage
Language-selectable keypad with inch or millimeter readout
PLC-controlled servo motor indexing
Automatic or manual operation
Adjustable cutting stroke
Adjustable cutting pressure
Adjustable material indexing length
Automatic sheet sensing and positioning
Handles sheet or roll goods
Thru-cutting or kiss cutting
Stop blocks determine accurate cutting
depth
Two material guides on infeed to center material
Cut into cutting belts or onto a steel plate
Cutting belt carries the parts or product out of the press, eliminating the need to notch
Longer die life
Easy to run and maintain
Automatic belt tracking
Manufactured in the U.S.A.
Download Specification Sheet:
"This is the most reliable machine on the planet."
Manufacturing Engineer
Sample Carpet Converter | Georgia
"Getting the Ttarp press up and running was smooth. It took three hours from the time of arrival. I didn't expect that."
Manufacturing Engineer
Technical Converter | Colorado