"The Ttarp machine is the best equipment we have purchased in 30 years, and I am including everything from copiers to the cars I have bought."
Owner/President | Sample Carpet Converter | Georgia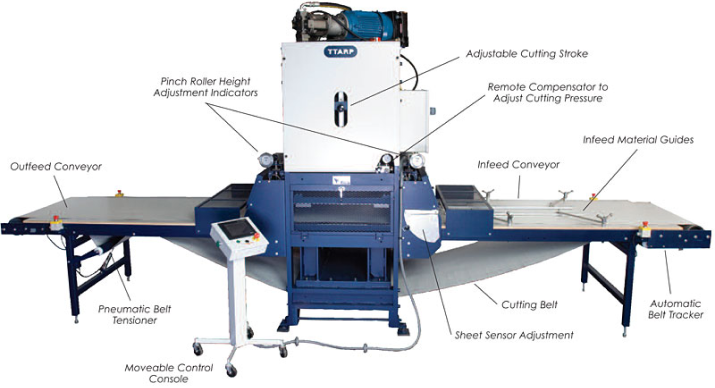 Standard Options for Die Cutting Presses
Ttarp die cutting presses are available with various performance features shown in the photo above as well as options and accessories to provide you with fabricating equipment designed to meet your needs. Contact us if you have a specific challenge or application requirements.
Download Specification Sheet: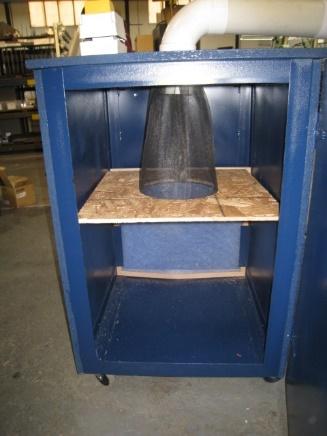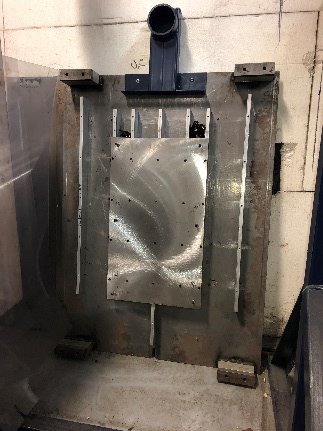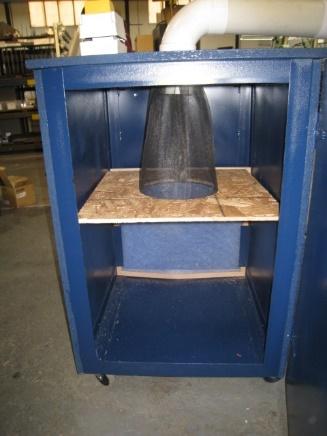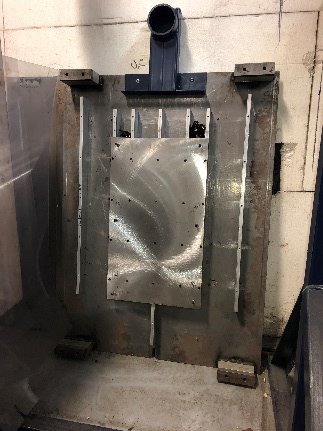 OPTION A – AIR CLEAN OUT SYSTEM
2 HP blower draws waste punch plugs into a bag or trash can inside the vacuum box

Dies are mounted on a die plate with it's corresponding bolster plate. Plugs travel thru punch and bolster plate into an air corridor and then into the vacuum box

Fits all Ttarp Press Models

Includes: die plate with mounting rails, stop blocks, flexible hose 4" neck connection, 6' flexible hose, vacuum box has 12' power cord to press control panel, operates at press voltage, plastic bucket collection

Not included: die and corresponding bolster plate

Contact us to discuss application details regarding effective materials and waste plug dimensions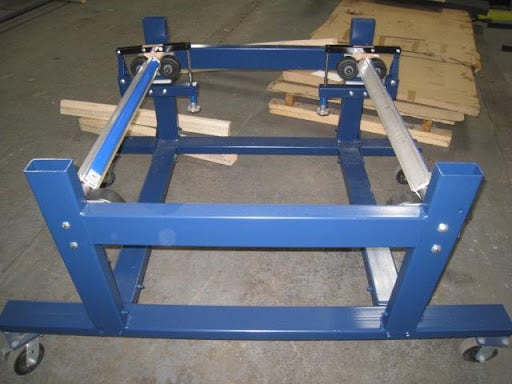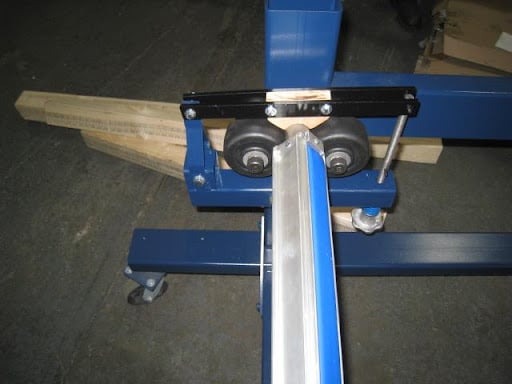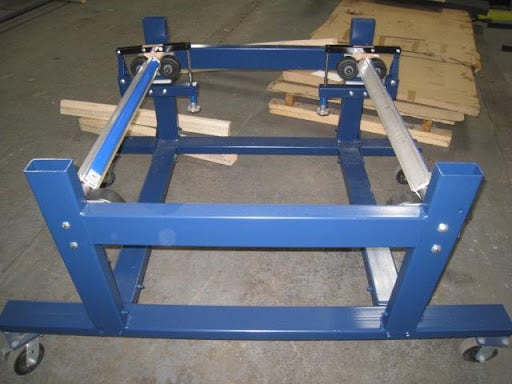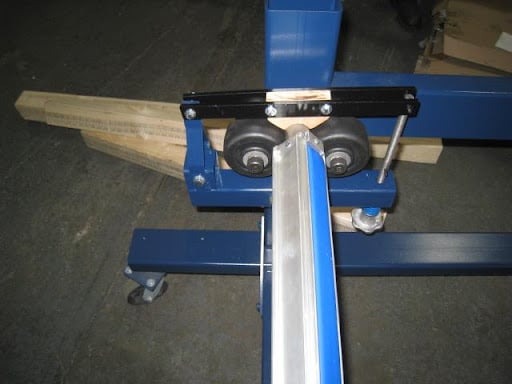 Option B – Heavy Duty Roll Feed

3" core air bars, 48" diameter max, and 300 lb max.

Manual friction brakes prevent free wheeling of roll

Swivel, 4 heavy duty casters, 2 swivel – locking type
OPTION C1 & C2 10ft Long Infeed and Outfeed Table
Standard 7' infeed or outfeed is replaced with a 10' length table

Provides room for additional personnel for picking off conveyor in high speed – volume applications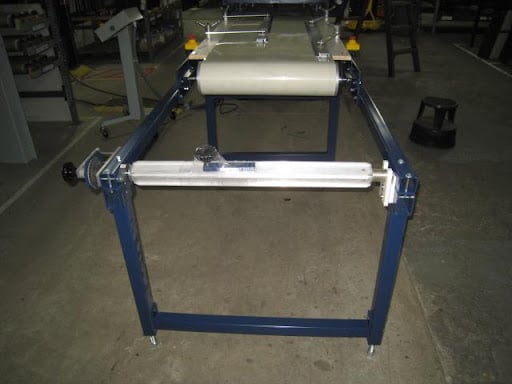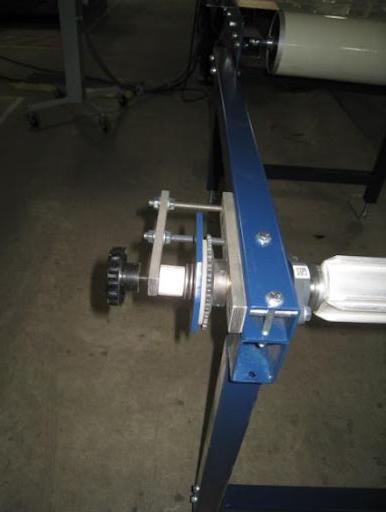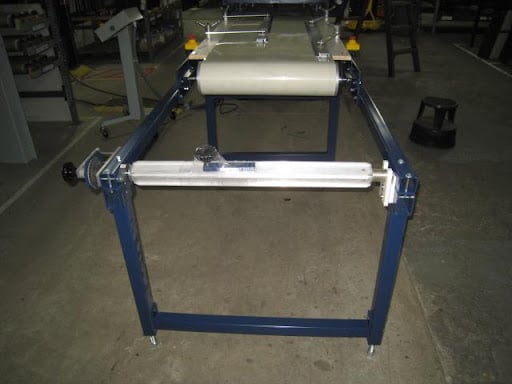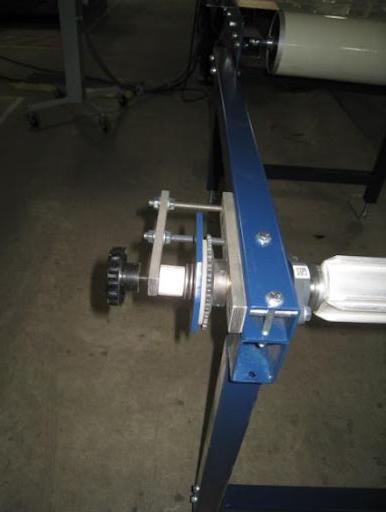 OPTION D – Let-Off Unit for Roll Goods on Infeed Table
Designed for 3" cores, 48" diameter max, and 200 lb max. 300 lb design option available

Simple hand wedge secures core to aluminum bar (shown)

Manual friction brake prevents free wheeling of roll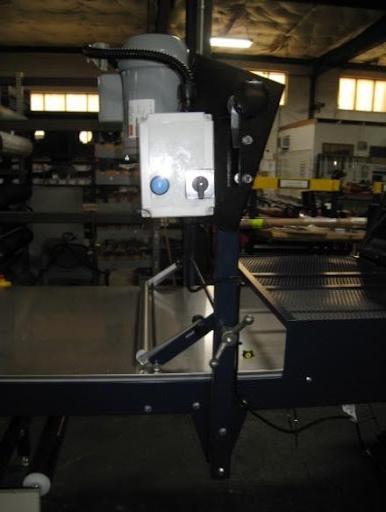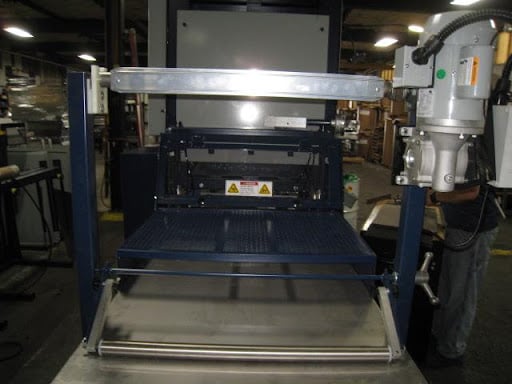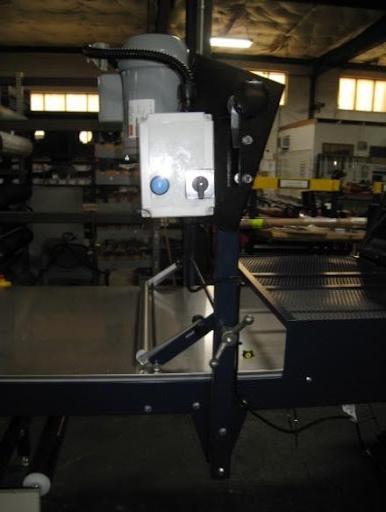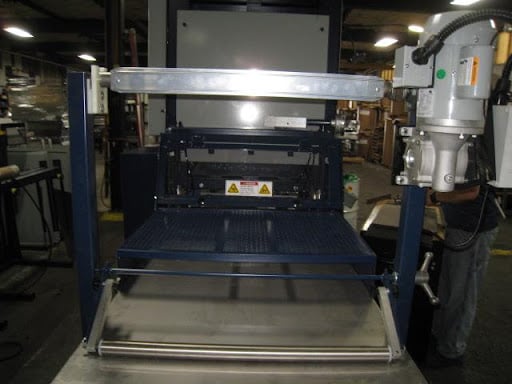 OPTION E – Wind-Up Unit for Scrap or Finished Goods
Rewind roll 35-40 lbs max, 48" max. Diameter

Slip clutch design – standard 1/8 hp, heavy duty 1/3 hp

Forward/reverse switch

Quick disconnect plug into panel – 110v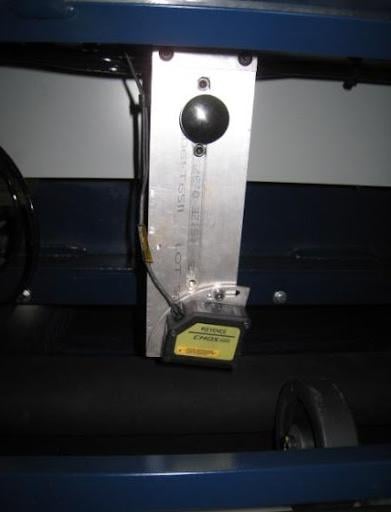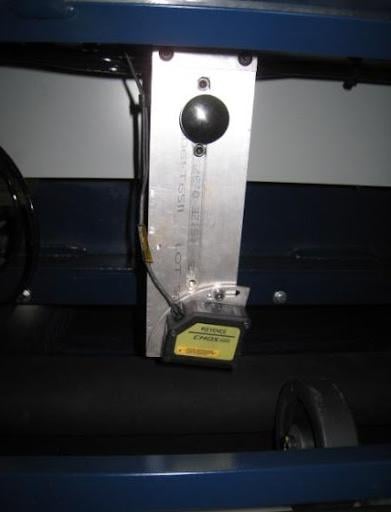 OPTION F/OPTION G – Color Photo Eye or Laser Sensor for Sheet/Plank Sensing
Used for automated sensing and processing of sheets/planks

Included in the standard design is a mechanical sensing wheel for plank front edge sensing. This is effective down to 1/16 – 1/8" material thickness depending on material stiffness

The photo eye and laser are for thinner materials.

Call us to discuss the pros/cons between photo eye/laser and application details between all three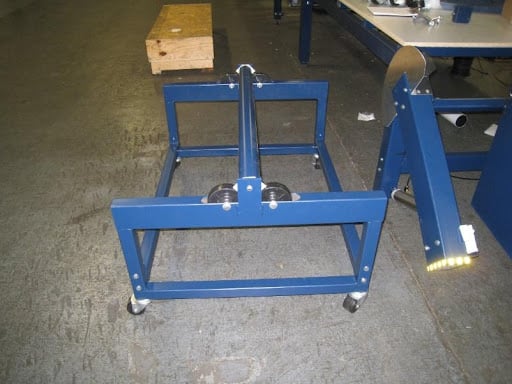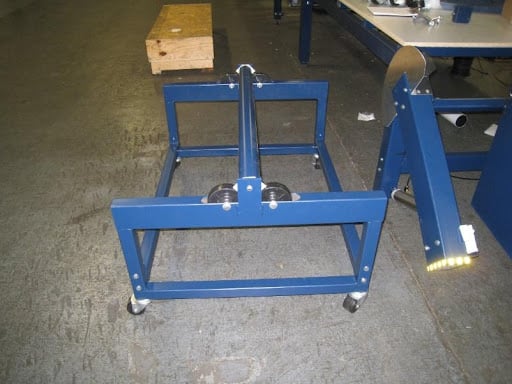 OPTION H – Paper Storage Cart
Easy cutting belt roll transportation and unwinding for belt replacement

38" max. width, 48" max. diameter, 900 lbs max. weight, 3" core

Four heavy duty casters, two swivel, locking type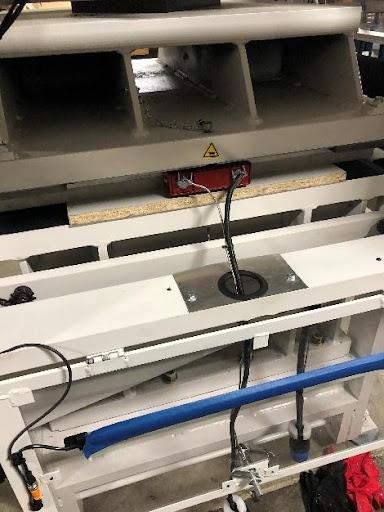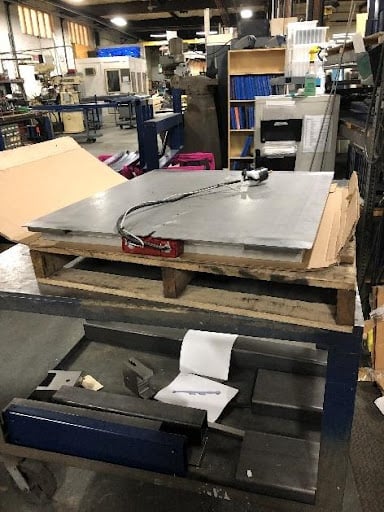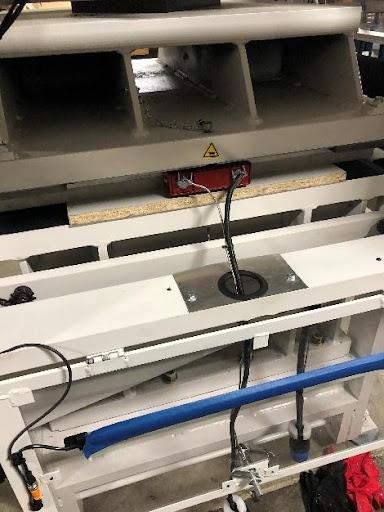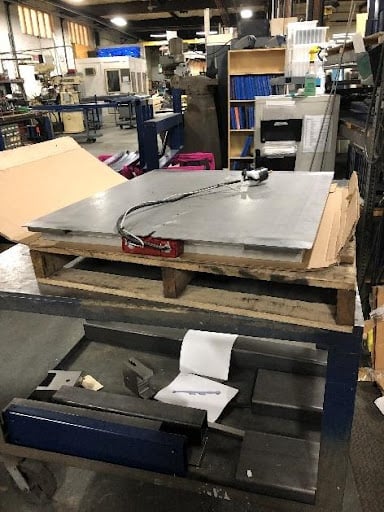 OPTION J – Heat Seal Design Upgrade
Heat platen is design to mate with Ttarp's standard die plate and slide in/out on the presses standard guide rails. Mounts on ram.

Comes with fused heater control panel-box with digital heater control, power switch, T-couple, solid state relays, etc. 400 degrees F maximum.

Power lead and T-couple are complete with male/female connectors for quick disconnect. In conjunction with die plate – rail mounting changeout is 10 minutes after cooling

6500w, 240v, 50amp - Note: smaller presses are 5000w
OPTION L – Left to Right Belt Feed Travel
Application is about productivity by putting two (2) presses side by side with a single operator in the middle and have material flow be in the same direction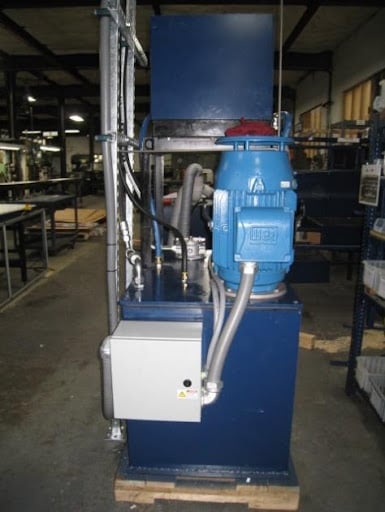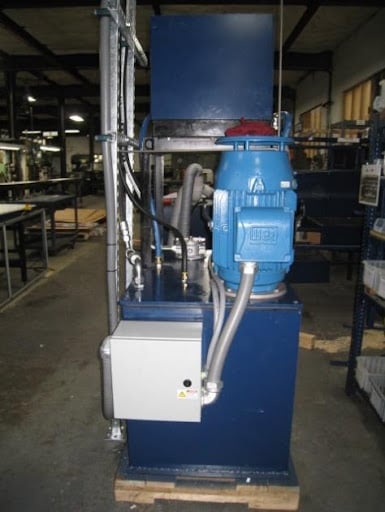 OPTION O – Press Upgrade from 45 to 55 tons
Stand alone hydraulic pump package: 45 gpm, 20 hp/3ph/60hz/208-230/460v, Oil cooler

120 gallon tank with 50 gallon drip tray. 36"W x 48"L x 72"H

Standard 7" to 8" hydraulic cylinder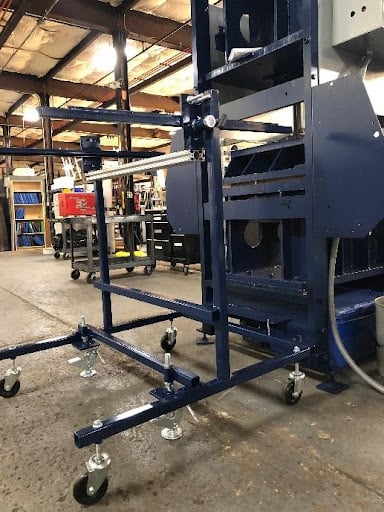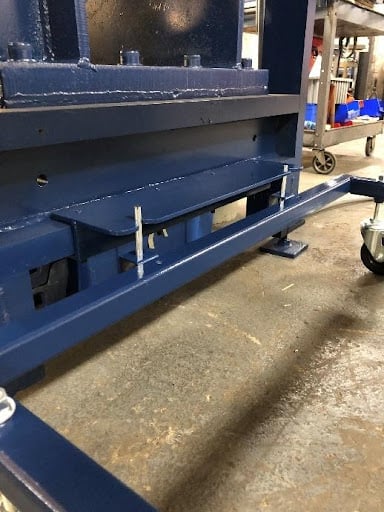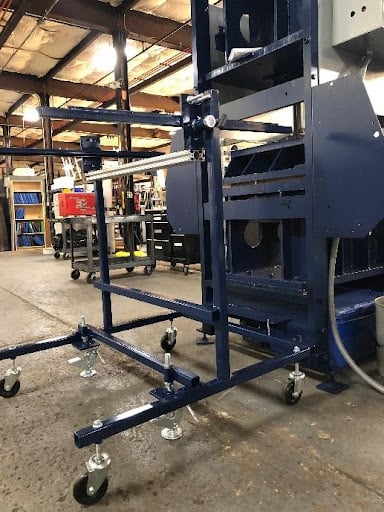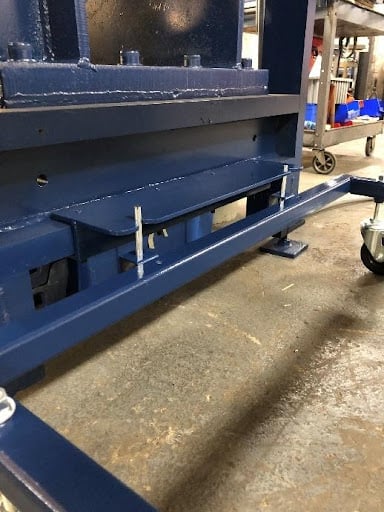 OPTION P – Die Plate Exchanger
Ergonomically safe single minute exchange of die

Fits all 32" - 39" wide and 28" - 32" depth standard Ttarp press sizes

Sturdy with horizontal and vertical die plate locking positions. Slotted registration plate for quick exchange of die

See video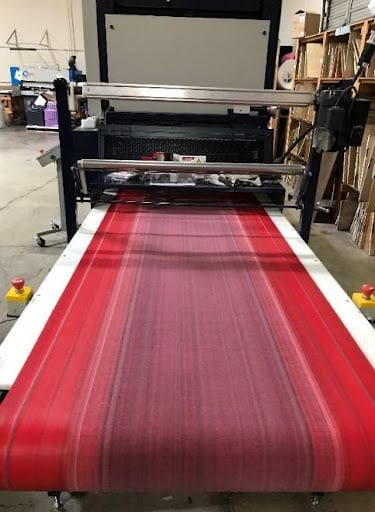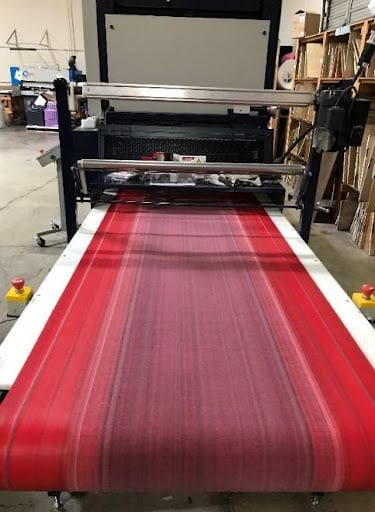 OPTION Q – Thicker Gauge Urethane Belt
1/8" thick urethane belt often used with serrated rule. Not meant for kiss cutting

Servo motors and associated panel components increased in size

Mechanical design upgrade changes include drive roller, idler rollers, belt tracker system, belt tensioning system, drive roller adjustment for belt replacement, etc.