News * Events * Recognition
The people at Ttarp are the strength behind the equipment delivered to you. They bring a wealth of experience to every project, and it shows in their attention to detail and deep commitment to customer satisfaction. A Ttarp machine is often called a "workhorse." Ttarp employees work hard and smart to make sure your equipment lives up to these high standards.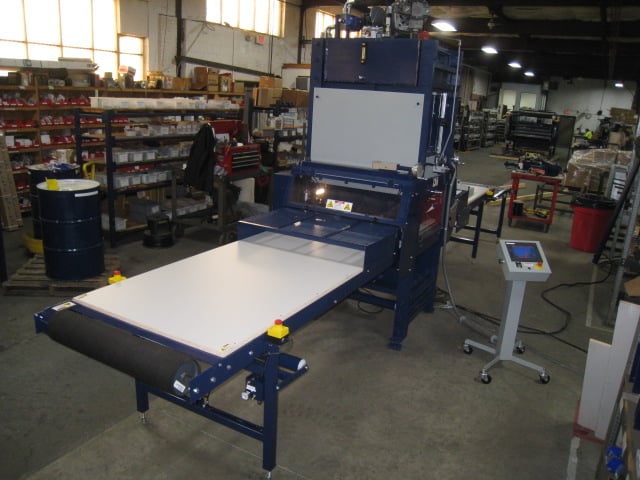 Ttarp Co. is located in Buffalo, New York, and has been designing converting equipment for 40+ years. A significant number of our customers are flexible foam, rubber, pressure-sensitive adhesive, felt, and plastic corrugated converters.

Ttarp equipment is designed for converters serving appliance, automotive, electronic, medical, and other industries. It is used to fabricate gaskets, packaging, and sound and heat attenuation OEM parts with low-to-medium density materials.
Ttarp machinery is designed for speed, productivity, and maintainability. Providing an excellent ROI to our customers is important to us.

We strive to continuously improve our technical support and customer service. When we fall below our expectations, we own up to it, examine our shortfalls, and try to find a solution to prevent it from happening again. We welcome your feedback on how we can improve.
Awards
2019 – Manufacturing Excellence Award
Ttarp Co. reduced manufacturing cycle times by 50% with an improvement in quality to earn this implementation award. It was based on the complete and successful change of the assembly processes for Ttarp Automated Presses and PSA Lamination Systems.
Ttarp employed lean manufacturing practices such as pull systems, standard work, point-of-use tools, 5S, visual factory, and purchased premium Kanban software to receive this honor.
2018 – Fast Track Award
Achieving 45% growth over three years, Ttarp Co. was honored as one of the fastest-growing companies in Western New York by Buffalo Business First. One of only three manufacturers on the list, Ttarp ranked #18 out of 50 companies recognized.
Exports have been key, as Ttarp is expanding into new markets in the converting industry. Approximately 20% of the company's shipments go to Mexico and Canada.
2016 – Partner in Engineering Excellence Award
Working in partnership with the State University of New York (SUNY) at Buffalo's Center for Industrial Effectiveness and the School of Engineering and Applied Sciences, Ttarp Co. has broadened its technical capabilities.
For example, while Ttarp equipment produces components that go into nearly every major auto brand in North America, the company's lamination systems now play a role in the process that buffers Intel chips and the "Gorilla Glass" in Apple iPads.
2016 – Entrepreneurial Spirit Award
Ttarp Co. was honored as a 2016 winner of the Small Business Awards for companies that best exemplify entrepreneurial spirit. Citing 25% average growth during the past three years, Ttarp has been expanding into new markets in the converting industry.
Let's discuss your application